What is Epoxy?
A two-component, 100% Solids, cyclo-aliphatic hybrid coating system that has exceptional adhesion properties to concrete substrates. Due to its unique chemistry, this coating exhibits great flexibility, working times and self-leveling properties while offering great chemical resistance as well. Low odor makes it a great choice for interior applications. Learn about the epoxy solutions used by the team at Pro Epoxy. 
What are the benefits of choosing epoxy flooring? 
Perfect for home or business
Quickly and easily installed
Creates a bright, seamless surface
Gives existing floor extra protection
Resists wear, even in areas of sustained, heavy foot traffic and vehicle impact
Makes floors impenetrable to water and chemical spills
Low-odor and stain resistant, even to oil
Can withstand extremes in temperatures
Adds durability to commercial and industrial facilities
Provides hygienic floor spaces
Highly customizable; available in decorative styles, including solid colors and stone effects
3-4 times as strong as regular concrete
Reduces slippage, increasing safety for employees and customers
Enhances existing signage, as it can be used to designate workspaces, walkways, etc., with different colors/patterns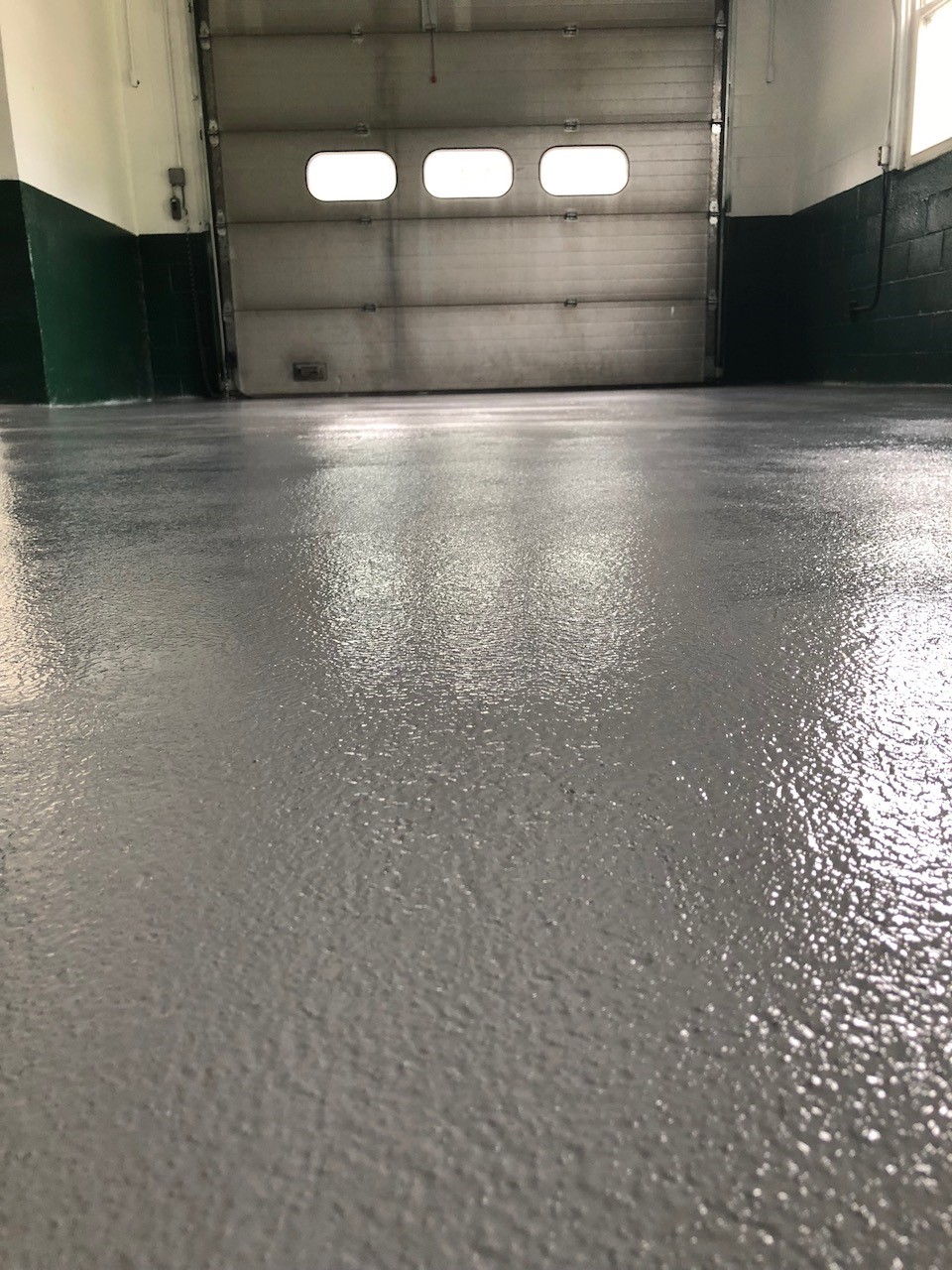 What are the common uses for epoxy flooring? 
Epoxy can be used in many industries because of its diversity and customization options. Epoxy floors are perfect for:
Residential Garages and Basements
Commercial Kitchens
Airplane Hangars
Salons/Barbershops
Manufacturing Facilities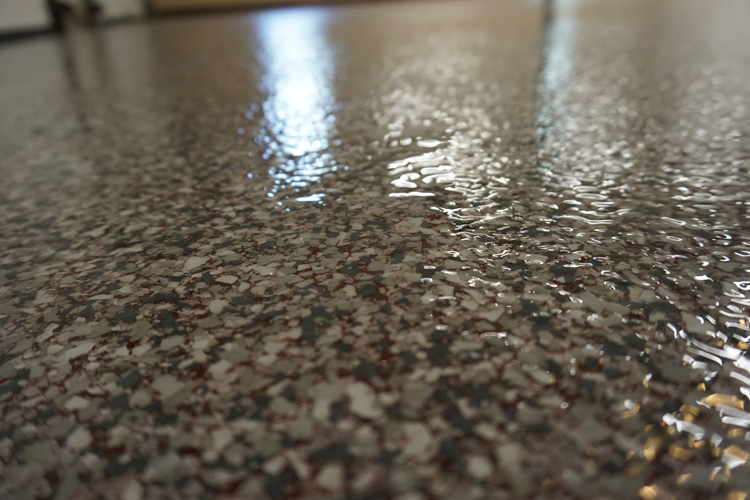 Why Pro Epoxy?
The Pro Epoxy team are experts in surface preparation, a KEY component of effective installation. Consider this: 60% of the garage floors installed by Pro Epoxy are to fix DIY projects. Protect the value of your home by hiring a professional the first time.
In all projects, Pro Epoxy uses 100% solid epoxy coatings and urethane coatings. These products contain few or no volatile organic compounds, making them a forward-thinking and responsible environmental choice, and ensuring they comply with local and federal regulations. These coatings also have an extremely rapid curing time, so you can get back to business quickly! Polyurea also provides a smooth, strong surface that resists exposure to chemicals and abrasive and corrosive materials. Pro Epoxy is committed to installing the best-looking, highest-performing floors to help you meet your goals.